DaVinci Resolve is one of the best video editing programs to date, and for good reason. The development that Blackmagic Design is doing is at the next level, and they are constantly progressing.
A key feature in DaVinci Resolve is being able to use two screens to edit with, otherwise known as Dual Screen.
Is this available in free and Studio paid DaVinci Resolve?
This is available in the free and paid versions. It's super straightforward on how to do this, so I will break it down for you below!
How to Use Dual Screen in DaVinci Resolve
Step 1 – Go to 'Workspace' in the menu bar
All you need to do is go to the following:
Workspace in the menu bar
Go to 'Dual Screen'
Click 'On'.
It's as simple as that! Just one step to get the job done. Now you can edit on 2 screens with DaVinci Resolve.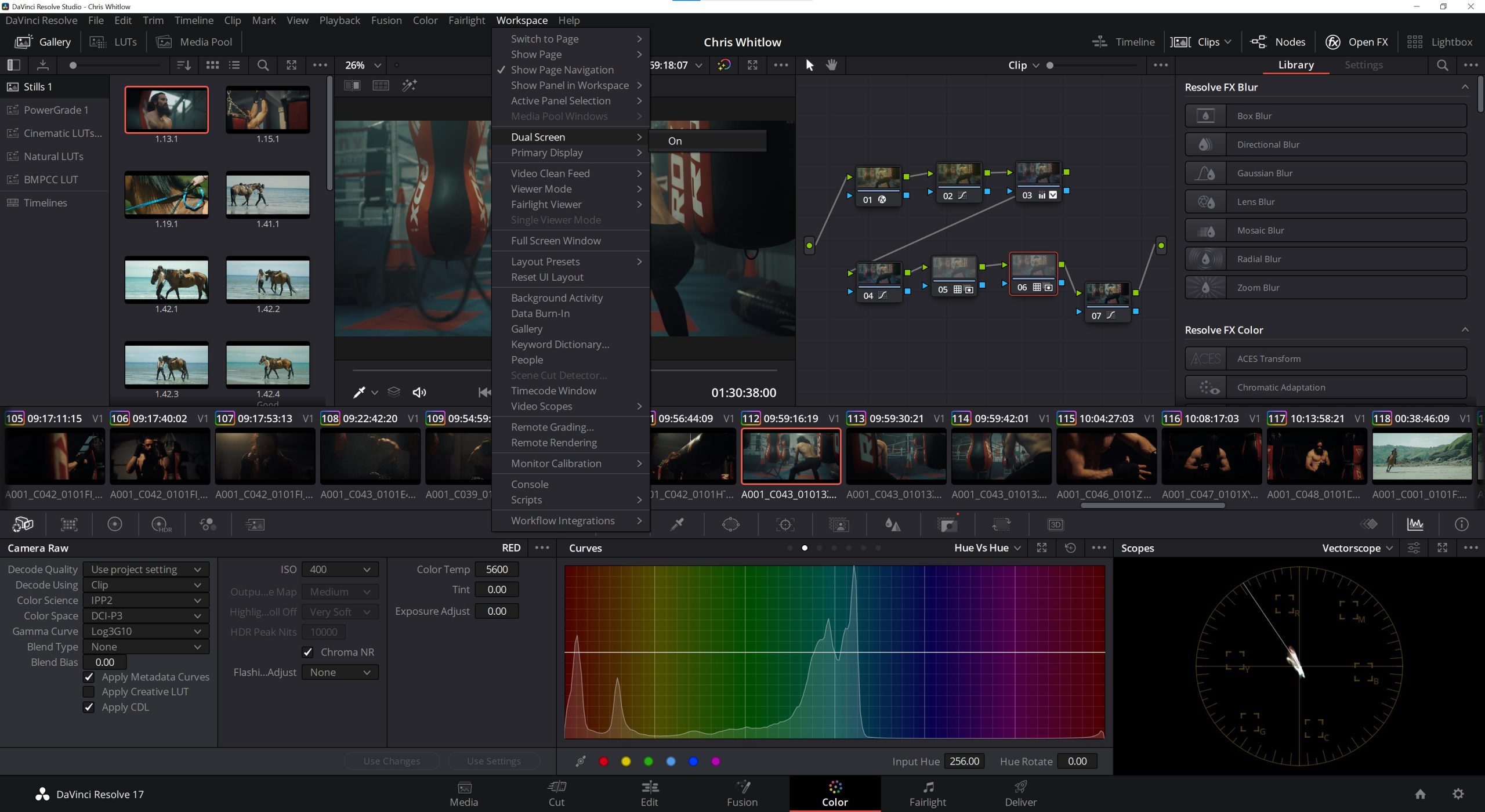 What happens if 'Dual Screen' is greyed out?
There are a
You need to have your screens connected before loading DaVinci Resolve. If you connected them after you had already loaded the software, the option would continue to be greyed out unless you have restarted the software.
Make sure you are not in the 'Cut' tab. You need to be in the 'Media' or 'Edit' tab.
How to select a primary display
Once your screens are plugged in and connected, all you need to do is go to the following:
Go to 'Workspace' in the menu bar
Go to 'Primary Display'
Click on your chosen display.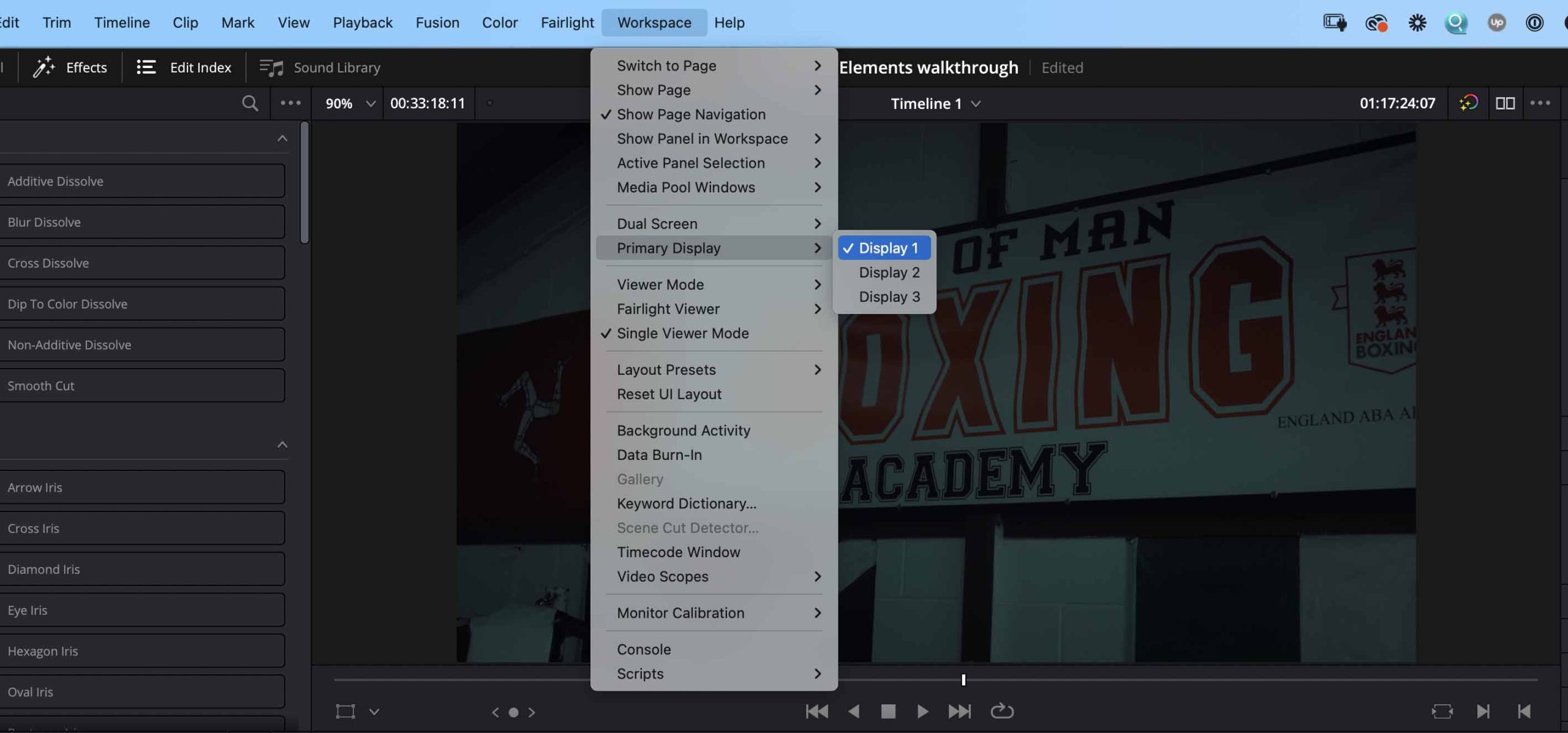 How to enable full screen timeline
Go to 'Workspace' in the menu
Go to 'Dual Screen'
Enable 'Full Screen Timeline'
How to enable full screen video preview on second monitor
Paid version of Resolve
This is only available on the paid Studio version of DaVinci Resolve. You can apply the video feed to a different monitor.
Simply:
Go to 'Workspace'
Go to 'Video Clean Feed'
Select a display
Free version of Resolve
The only method to do this on the free version is by using the Cinema Viewer mode. You are more limited with this setting, but it's a way to preview on a different monitor. Simply go to:
'Workspace'
'Viewer Mode'
Enable 'Cinema Viewer'
To escape from Cinema Viewer, simply just press the ESC key.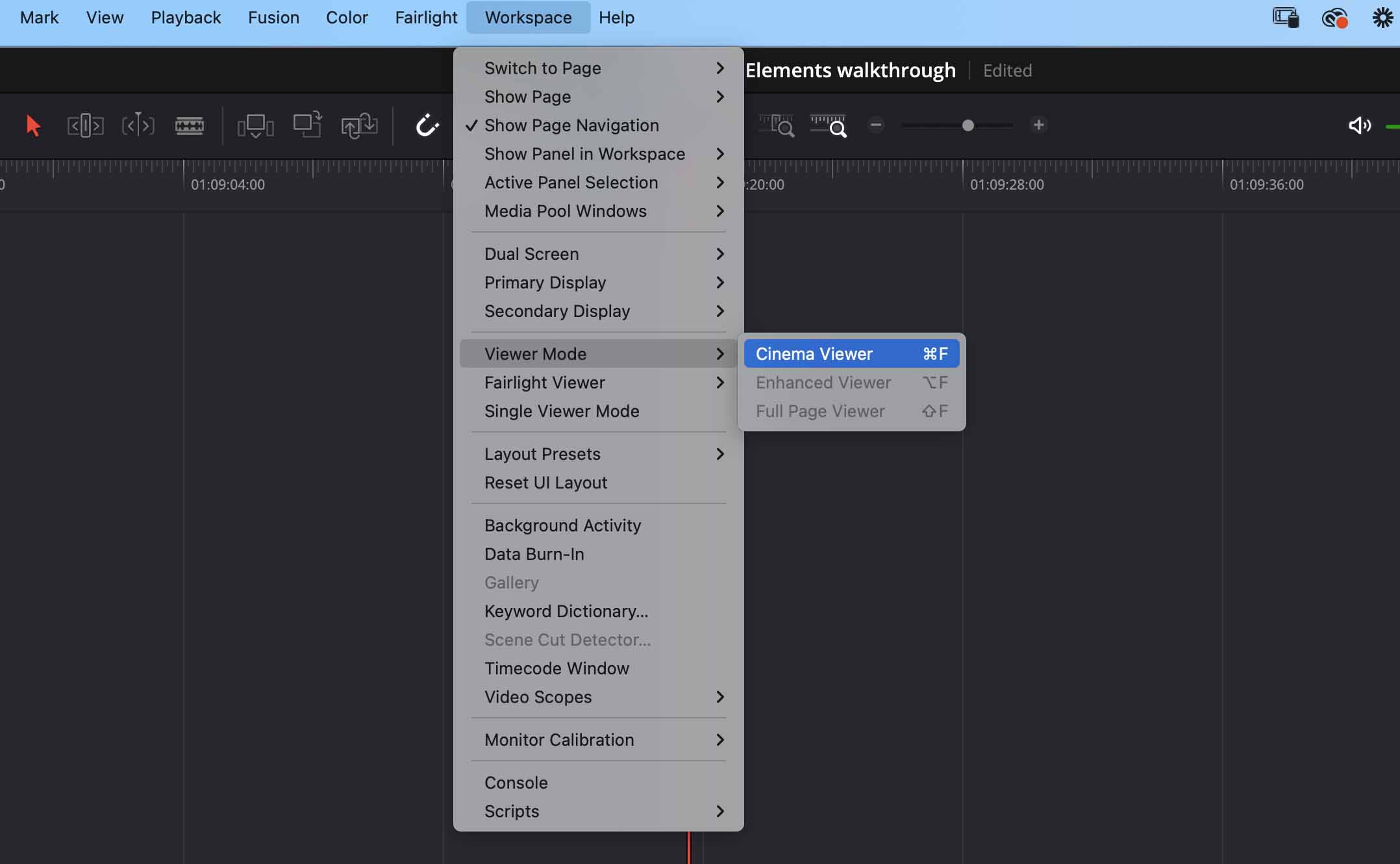 Additional Settings for Screens in DaVinci Resolve
You can edit more settings for your monitor 2 screen setup in DaVinci Resolve by going to:
File in the menu bar
Project Settings
Master Settings
Video guide
Summary
Feel free to check out some more of our DaVinci Resolve tutorials. Get free LUTs for DaVinci Resolve here.